The weather has been unbearably beautiful for the past week. For once I'm happy that my office area doesn't have any windows to take my mind away from the work at hand. By the time the weekend rolled around my husband and I decided that we would spend the day outside, no matter the venue.
I did some internet searching on Friday night, looking for trails and parks we hadn't visited. I found a few places, but they didn't seem to pique my interest, but I jotted them down anyway. During
breakfast on Saturday morning
Billy (my husband) mentioned biking on the Tammany Trace. My ears perked up. We hadn't been on the Trace for almost two years, since Billy had rotator cuff surgery. Our bikes were woefully weathered, having sat on the front porch all that time, so off we went to Wally World to buy 2 new bikes and bike seats.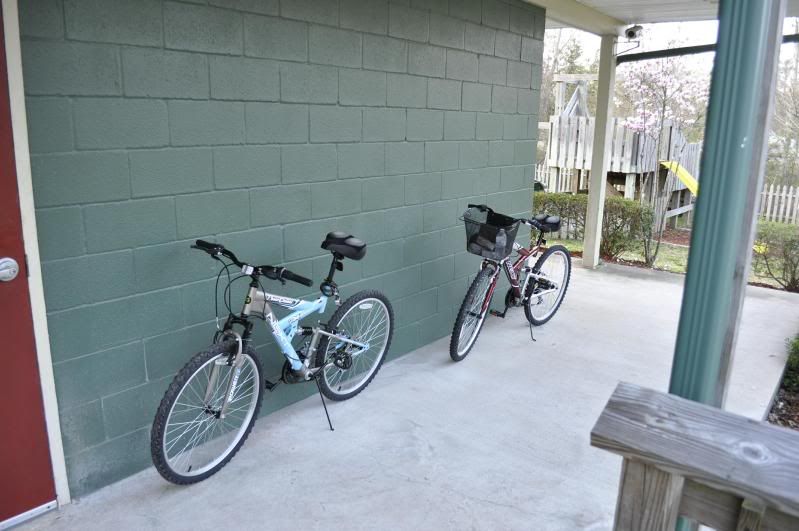 The type of bikes we chose weren't that expensive, really. And they're adequate for the terrain of Southeastern Louisiana. And if you're biking more than a mile, good bike seats are imperative.
We're lucky in the fact that we live about a mile from the Slidell Trailhead section of the
Tammany Trace.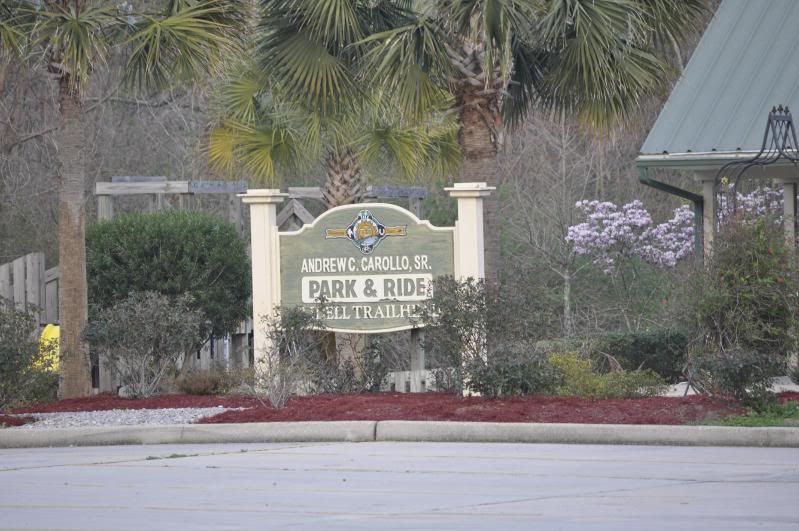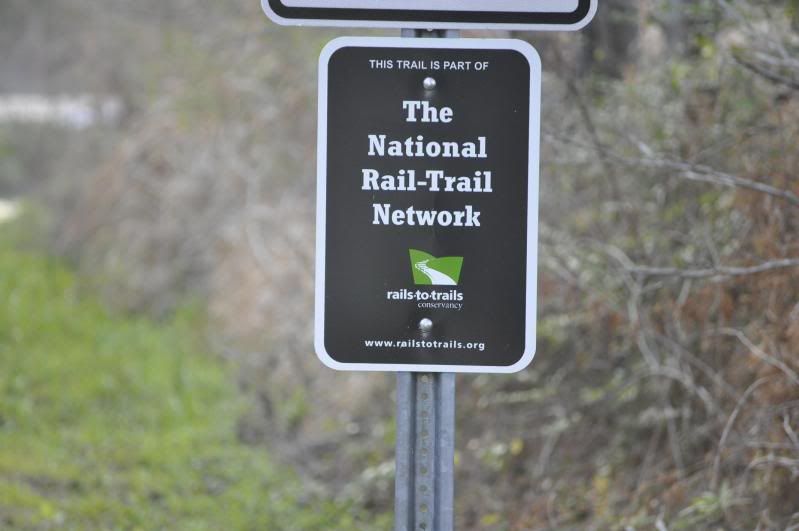 The Trailhead is very well equipped, with bathrooms, drink machines, maps, picnic tables, a butterfly garden and a small playground.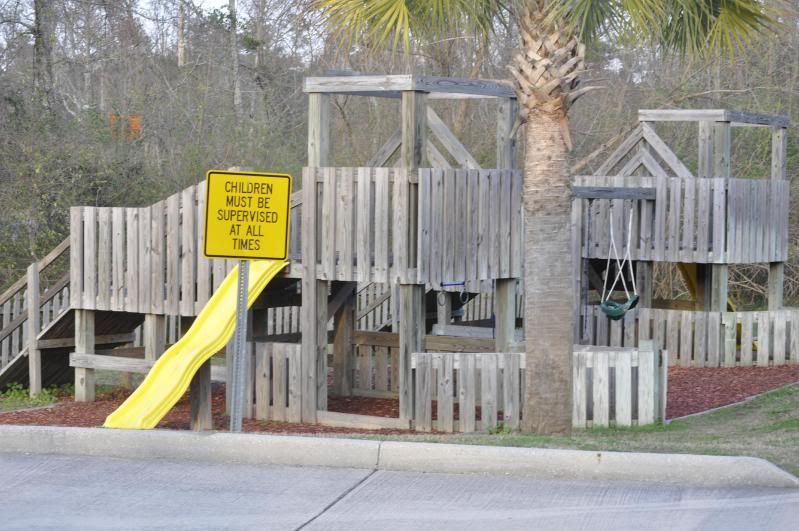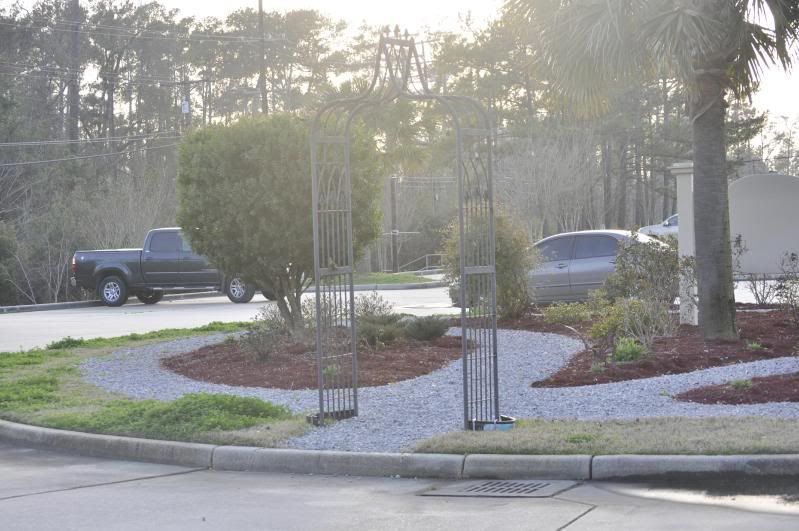 But we weren't there for those amenities, we wanted to RIDE!! So off we went, biking to the west.
If you ever want to get away and clear your mind and just enjoy peace and quiet, I recommend biking any part of the Tammany Trace. With a few exceptions, the only sounds you hear are the wind, birds and the rustling of other small creatures as you pass them by. And the air smells so sweet! Yesterday's aroma was that of pine.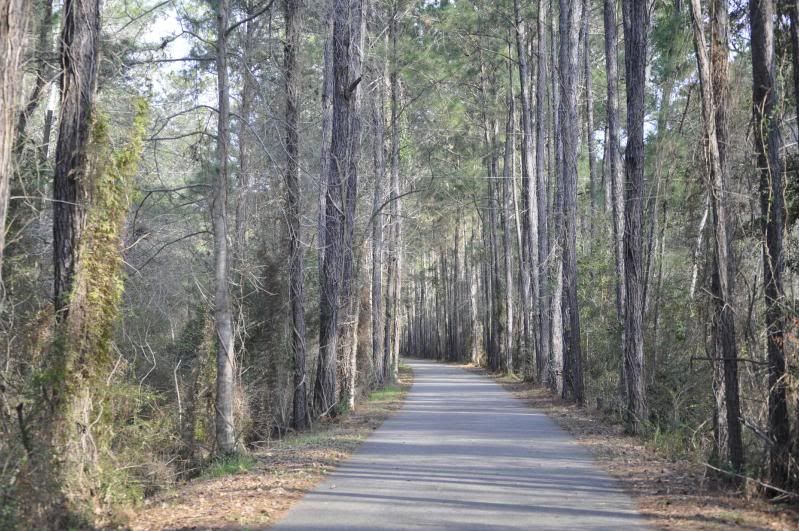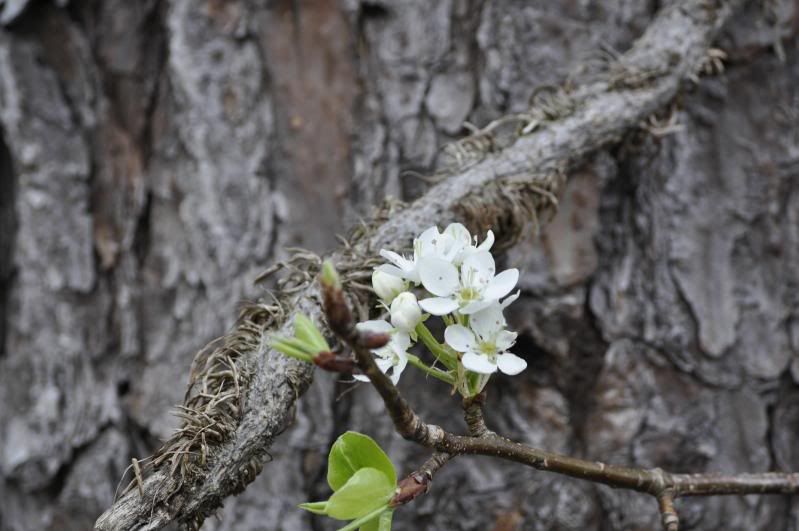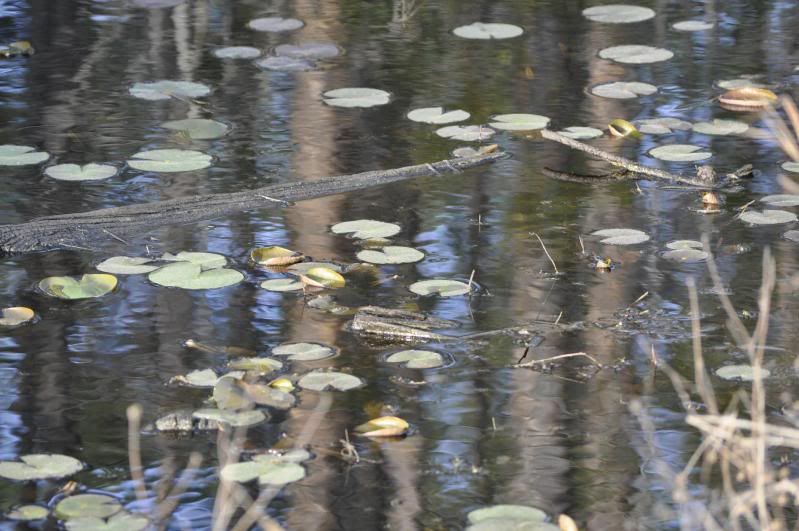 Having travelled the trace for many years before Billy's surgery, I struggled with trying to find creative ways to carry the necessities: water, lip gloss, snacks, etc. So when we bought the bikes, I picked up a really nice basket to carry these types of things. To my surprise, this basket is big enough to carry those items PLUS my Nikon with the zoom lens!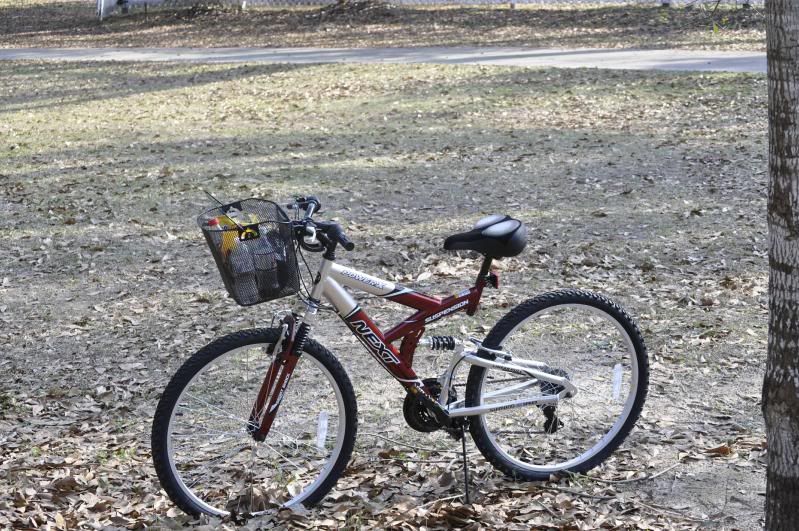 From the Slidell Trailhead to Bayou Lacombe is a 6 mile ride. Up to last year, the Trace ended here. But a new bridge was built to allow riders to cross the Bayou as well as take in the beauty of this waterway.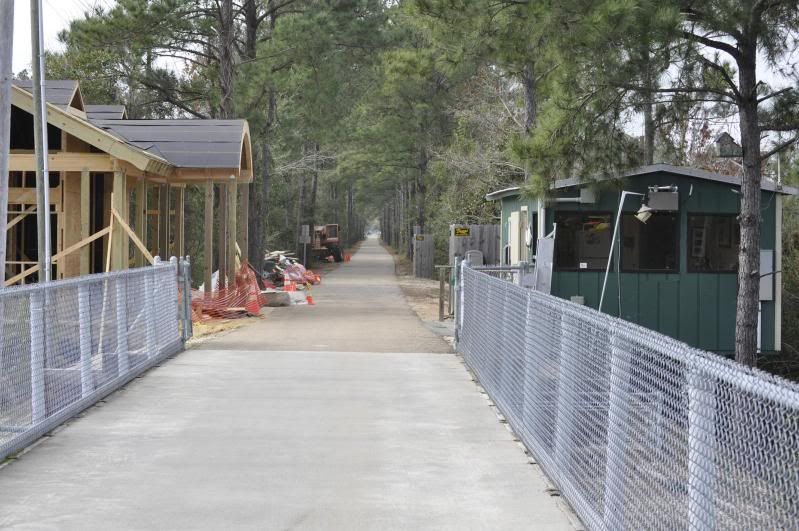 The building on the left will soon hold bathrooms and probably drink machines, as well as trace literature. The building on the right is for the bridge tender. We stopped and spoke with two different tenders on our round trip and these were very interesting individuals. If you can imagine just sitting around waiting for tall sailboats to come by so you can open the bridge, you can understand that these guys find innovative ways to spend their shifts. One of them - a sweet cajun man with a slight accent - showed us just where to drop pieces of bread in the bayou to cause a feeding frenzy among the fish. Yeah, their shifts are quite boring. But I digress.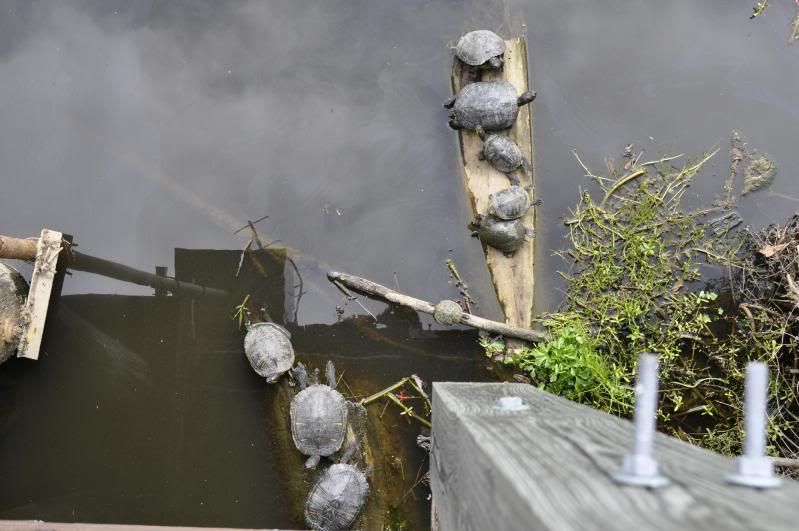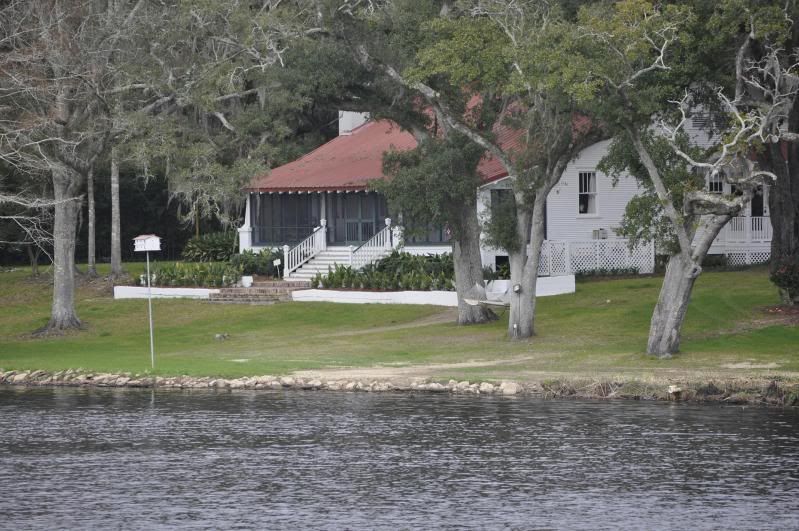 This home sits on the banks of Bayou Lacombe. I want it.
After the Lacombe trailhead the path takes you into the past. This area is loaded with ancient live oaks, which are breath-taking.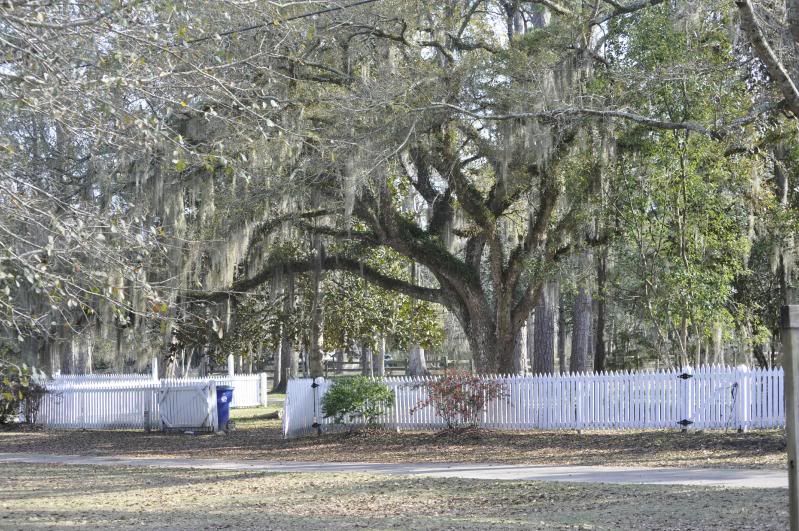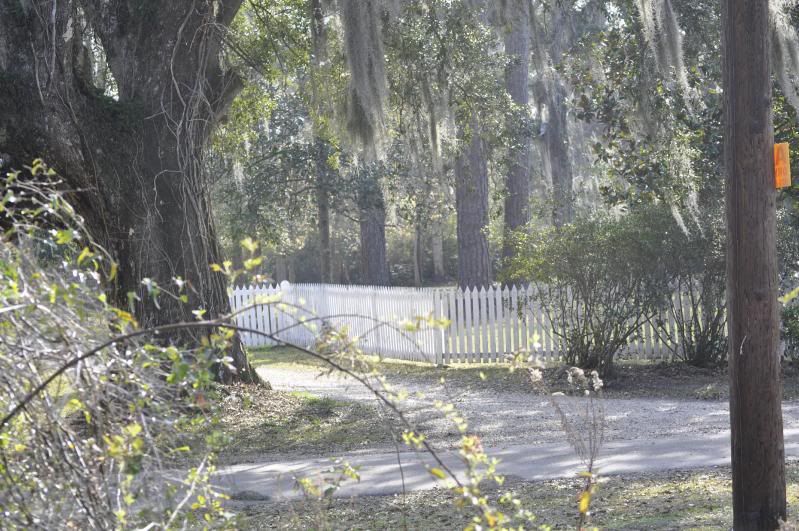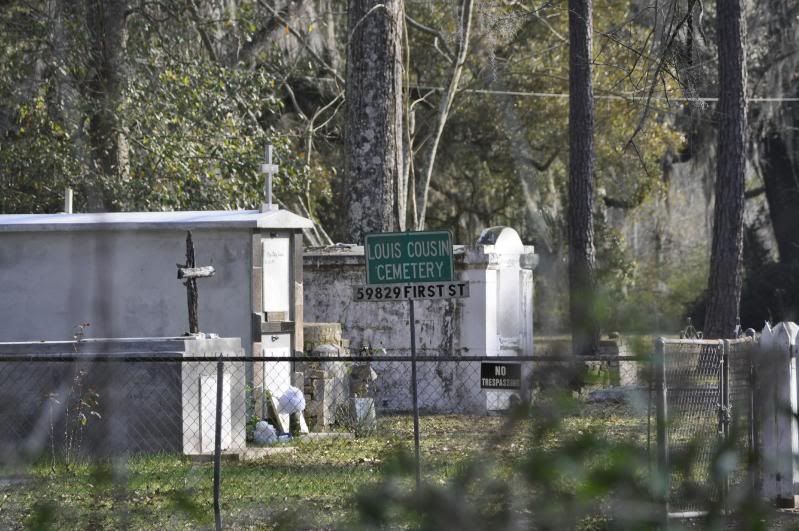 The Louis Cousin cemetery is private, but I sure would like to look at some of those graves, they look very old.
The Tammany Trace is built on what used to be the train tracks. You can still spot sights like these if you look to either side of the pavement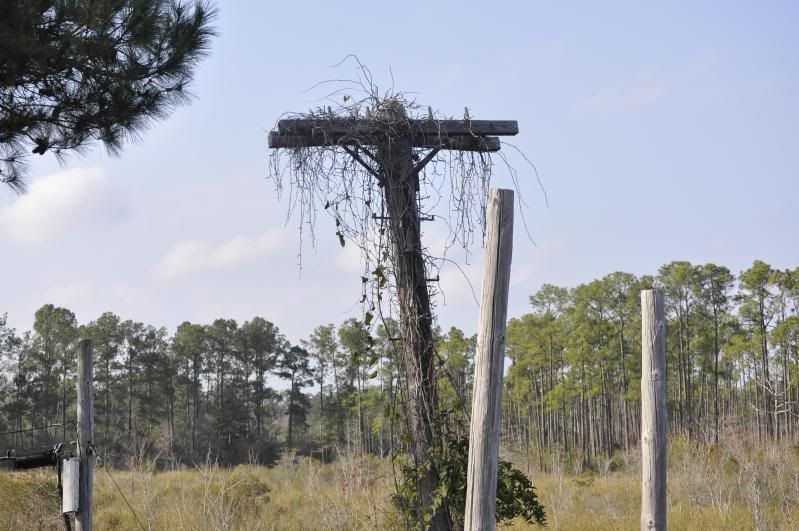 I don't think I'd like climbing up that pole when it was new!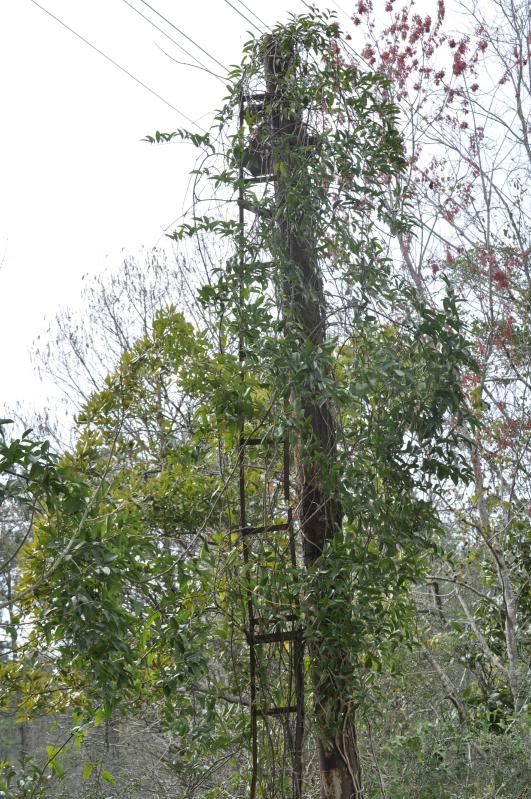 The train worker would have to climb up that ladder to change the signal light at the top of the pole.
After passing the banks of Bayou Lacombe the Trace comes to the
City of Lacombe.
, a small community of less than ten thousand people. But it is a city with history, as this sign attests: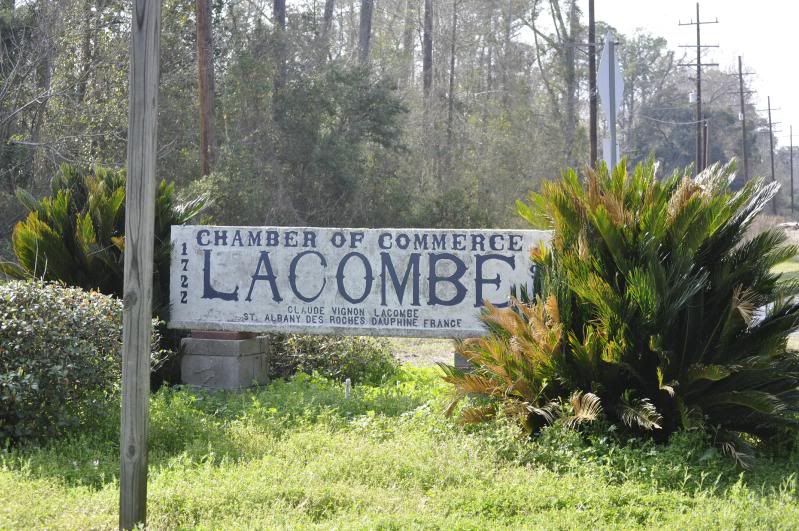 By the time we got to Lacombe we were very hungry, having had breakfast some 7 hours ago. My hairdresser told me about a great Mexican Restaurant in Lacombe called
Pepe's,
so we rode off to find it and we did! But it didn't open till 4 p.m.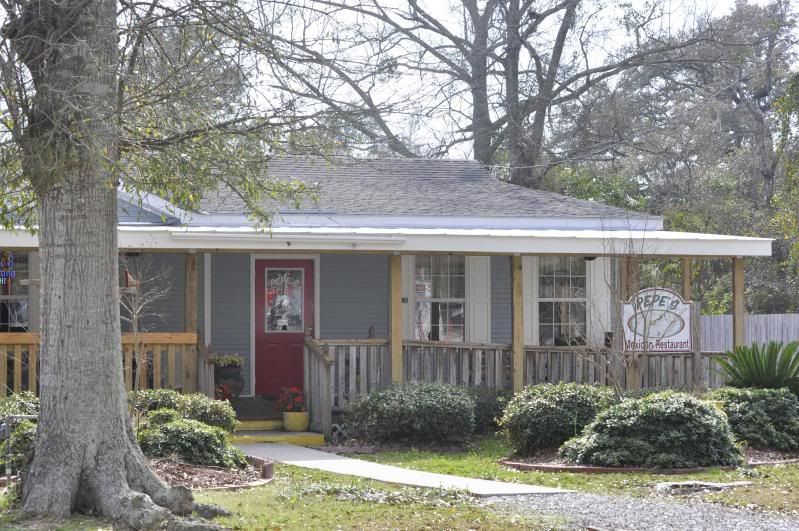 The only alternative was to go to the grocery store on Highway 190, Lacombe's "Main Street". We parked our bikes and I went inside for cokes and snacks. While we ate, we spied this cute driver of a mini Cooper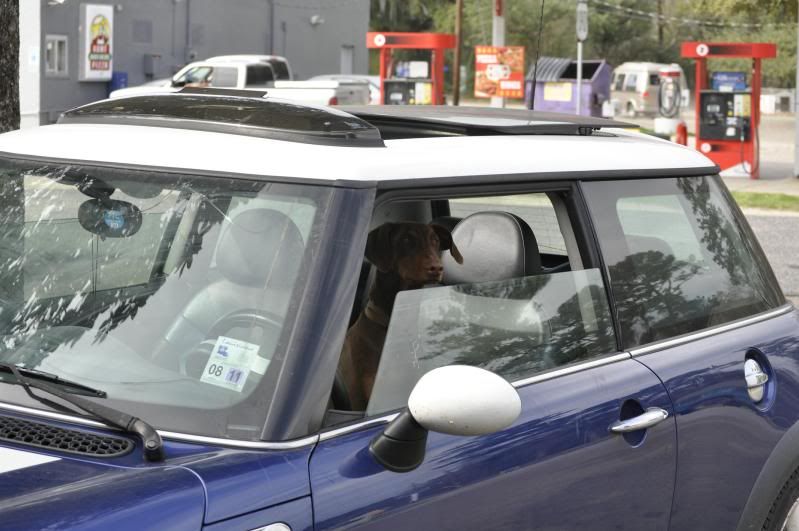 We'd gone 10.5 miles and decided not to go on to the
Fountainbleau State Park
but decided to head back, as it was getting late in the afternoon and we wanted to make sure the bridge would not be closed.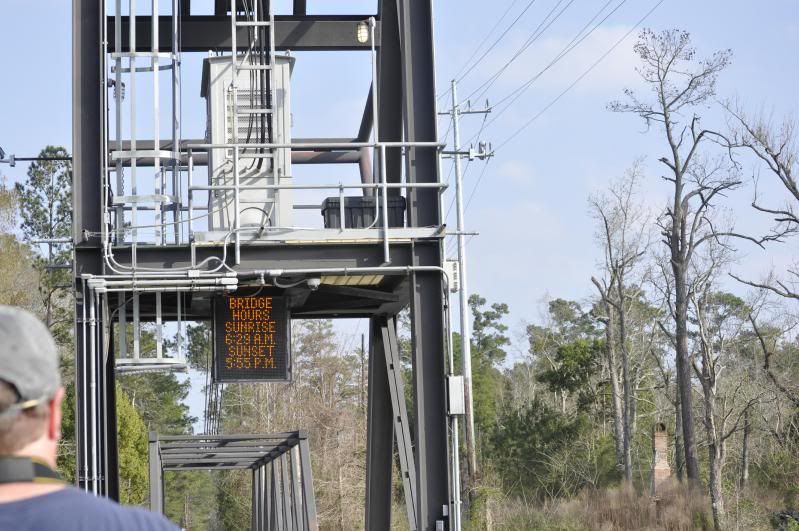 The ride back was as pleasant as the ride to Lacombe. We had a slight breeze in our faces (which helped because humidity was a little high) and the sun was at a beautiful angle, enabling us to catch pictures like these: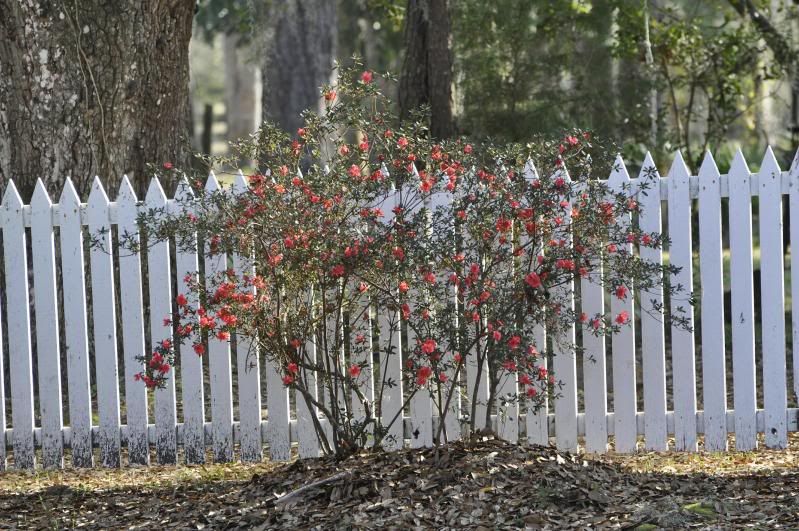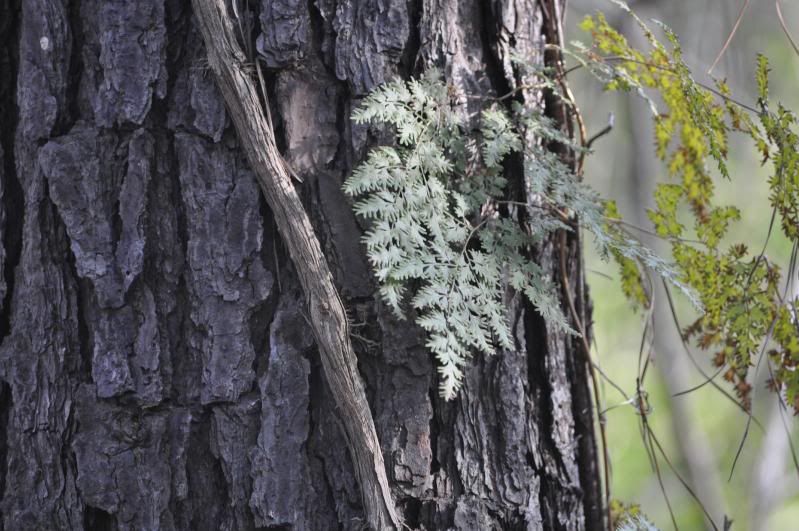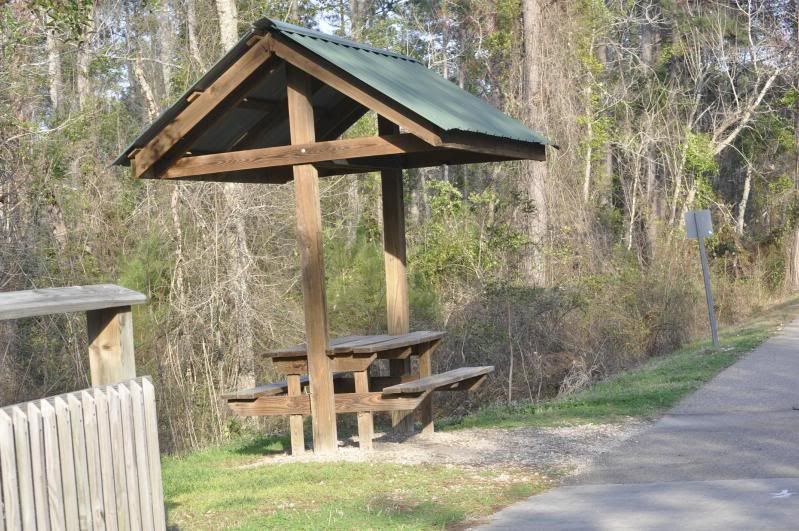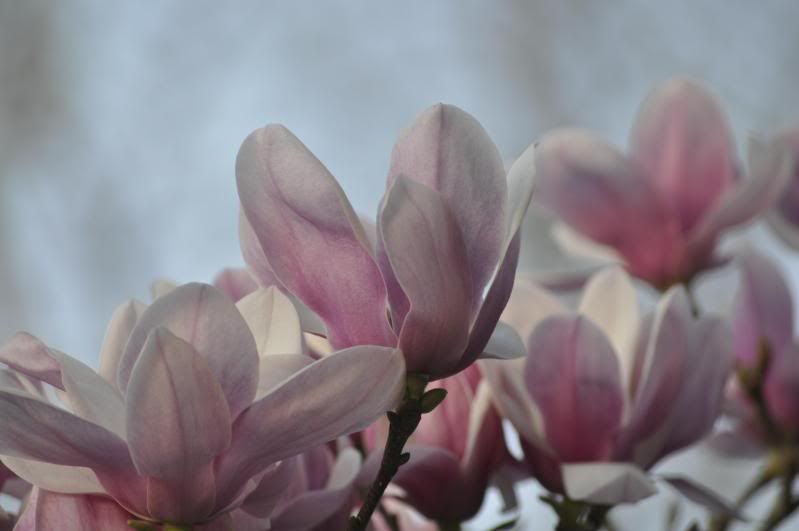 So if you ever want to escape the everyday hassles, the traffic, the gas prices,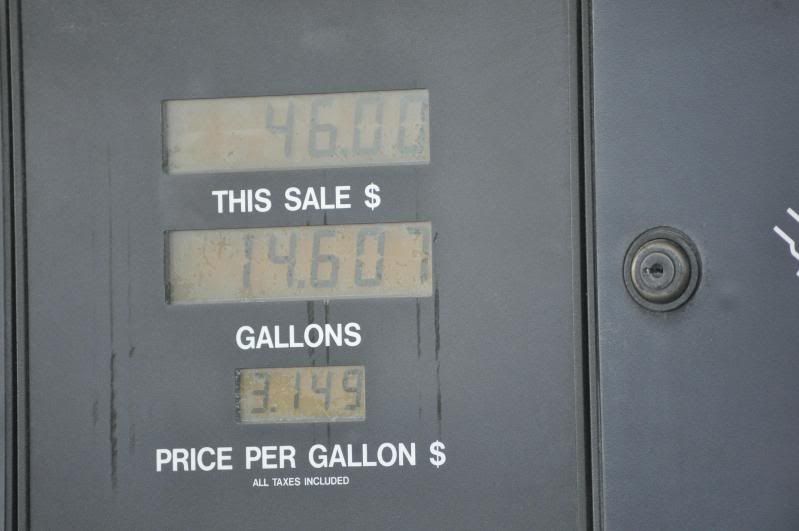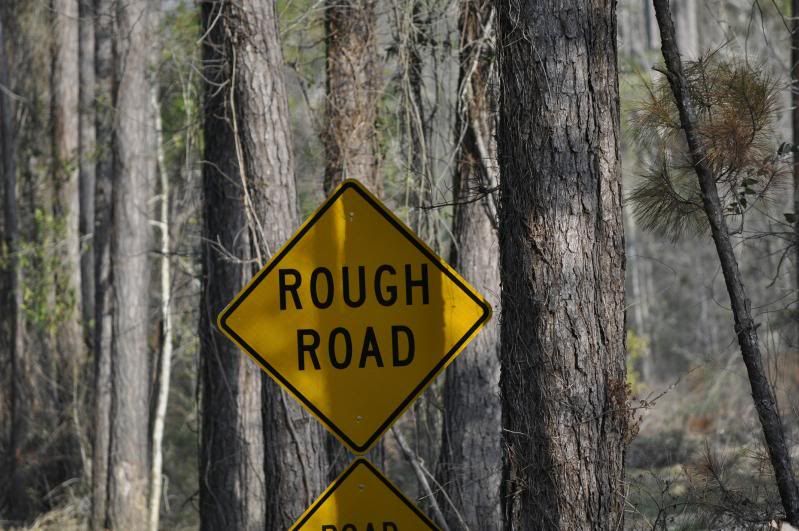 head on over to any one of the
Tammany
Trace
Trailheads
with your bike, skates, horse or feet. But remember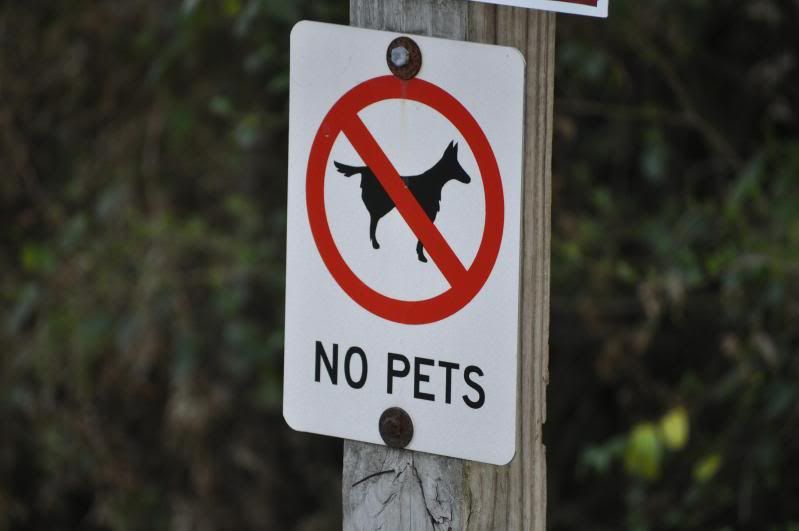 Your 4 legged friends aren't allowed.
crossposted at
Nolafemmes
.