One of many business that never reopened after the storm, the Old Town Soda shop is for sale
click on photos for larger versions
It has some neat ice cream themed stained glass windows....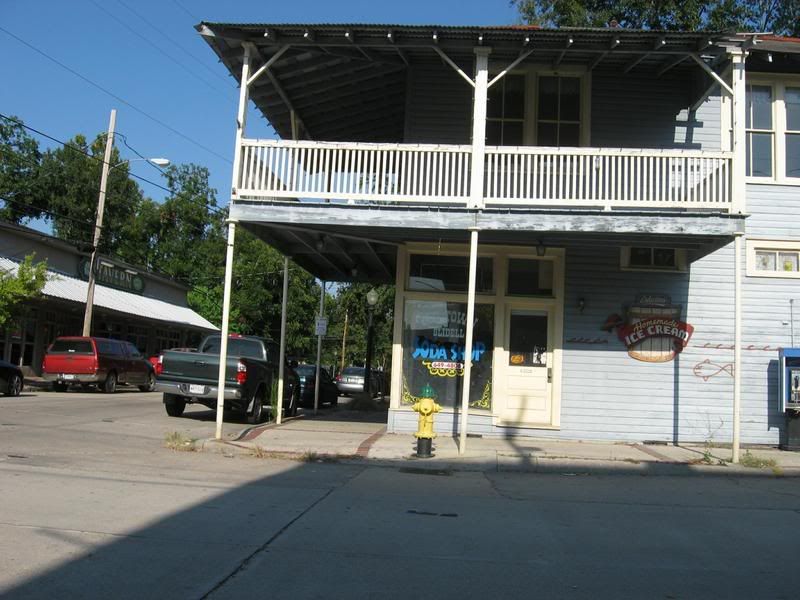 From
Fox News

Olde Town Slidell Soda Shop owner Frank Jackson stayed in his house next door on August 29, 2005 and rode out the monster storm. He watched the floodwaters — which covered the town in a massive, tsunami-like wave after Lake Pontchartrain overflowed — engulf the little company he and his wife built from scratch in 1988. He saw Katrina take down friends' and neighbors' businesses all around him.

"You just watch it go and move on," said Jackson standing near the rusty old soda fountain in what's left of his shop. "You watch your friends' businesses go, and there's nothing you can do about it. You figure life will be different."

And it was different for Jackson and his wife, Carla — totally different. He knew almost right away that the quaint old Slidell Soda Shop was gone for good.

For almost two decades Frank and Carla Jackson, both 53, had poured their hearts and souls into their popular restaurant, which Frank characterizes as an "intense" but fun business.

They hosted about 4,000 birthday parties — Polaroid snapshots of the kids still line the walls — and served homemade ice cream, as well as standard fare like burgers, hotdogs and fountain sodas.

There were no weekends off, and their days were long. But because they ran it together, close to home, they were able to spend time together and with their children.

After Katrina left, the water slowly drained and Frank got his wife and sister-in-law safely out of town. He then set to work hauling out the spoils of his shop. The 800 gallons of souring ice cream and other perishables were the first to go.

"The storm came and took it all, and I just put it out on the curb, little by little," he said. "I put about $200,000 of junk out on the street."

The original intact menus still hang above the interior destruction. A handwritten sign advertising dollar-off banana splits was also untouched by the six-foot floodwaters. Jars of multicolored candies line high shelves; an inflatable, grinning jellybean spins from a ceiling fan.
This section of Olde Town is slowly reawakening, 2.5 years post Katrina.
The former Slidell Cleaners will
soon reopen as an art gallery
.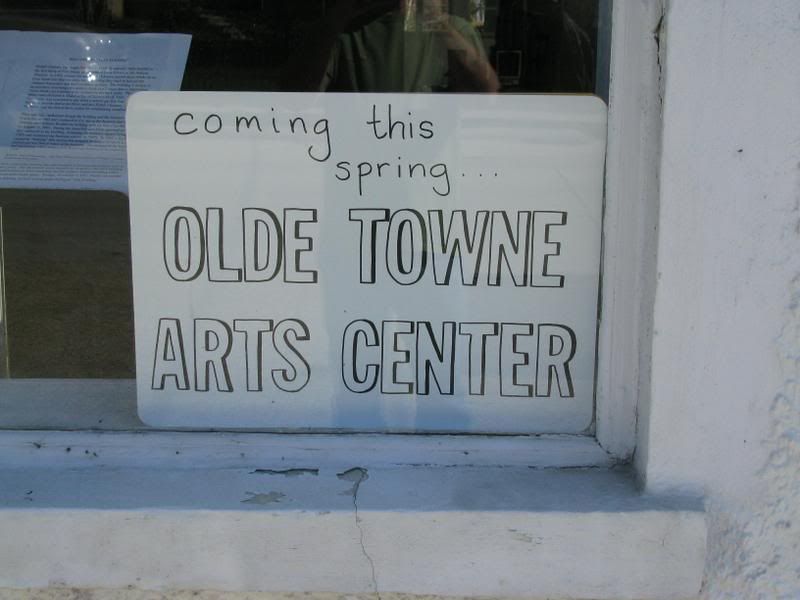 Dish On First
is a wonderful restaurant serving lunch and dinner both inside and out.
Their website is currently down
but check back soon. Here's their lunch menu