My honey and I had a mutual day off on Friday and decided to check out
Fountainbleu State Park
to see how it made out from Katrina. It's not open to the public yet. Well, you can camp out there, but you can't visit the park. Apparently several hundred trees were taken down by the storm.
Less than a mile down the road toward Mandeville is the
Northlake Nature Center
, a four-hundred acre park that is absolutely beautiful.
(click on the pictures below to see the full sized version)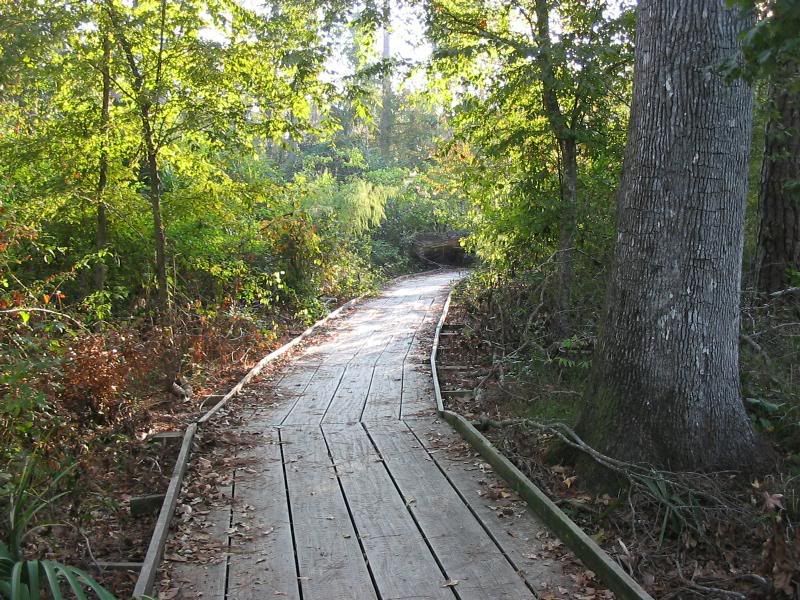 This park offers the opportunity to witness four different ecosystems AND a first hand look at an historic example of crooked Louisiana politicians.
At the end of the initial boardwalk, you will come to an unfinished "hideaway" club house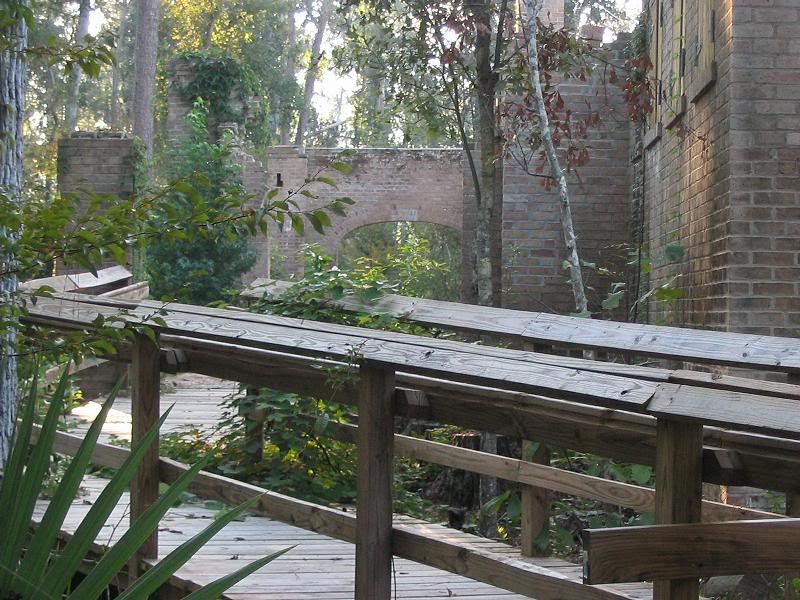 As stated in the photo below, this exclusive hideaway golf course initially was the idea of Louisiana Governor Leche in the late 1930's for his political cronies.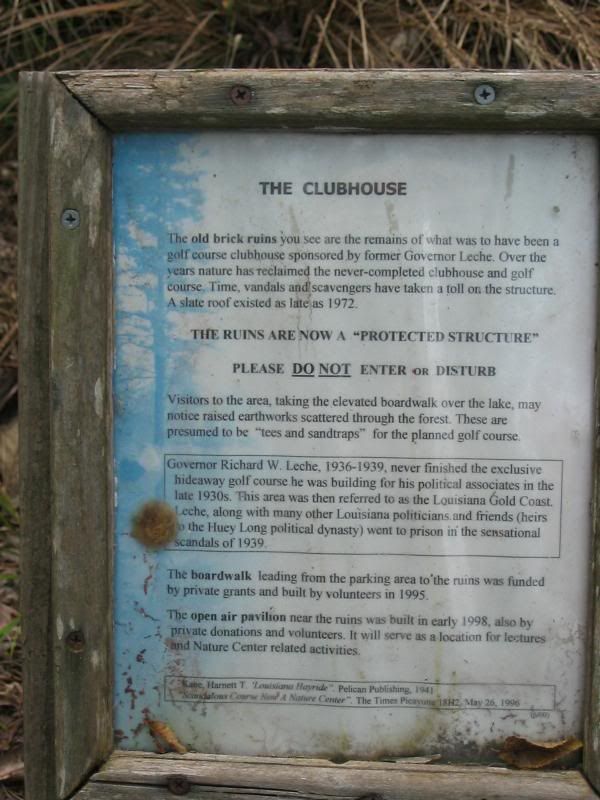 Leche and several of his cronies were indicted in what were termed the "Louisiana Scandals"
The hideaway fell to disrepair and is now unaccessible to tourists.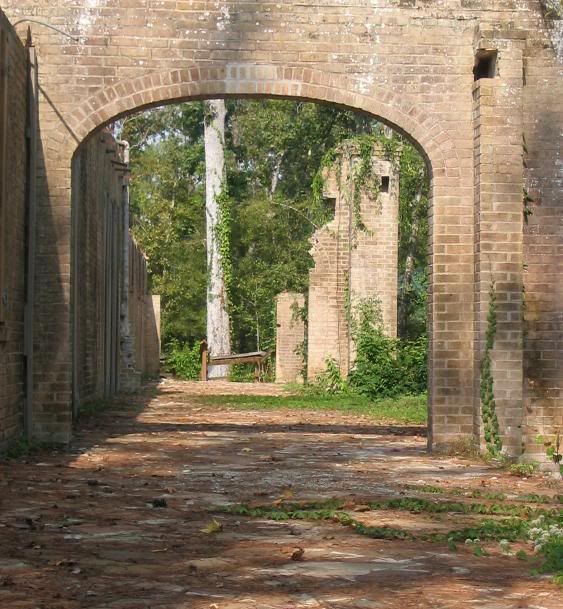 Beyond this piece of history is lush, serene swampland and forest.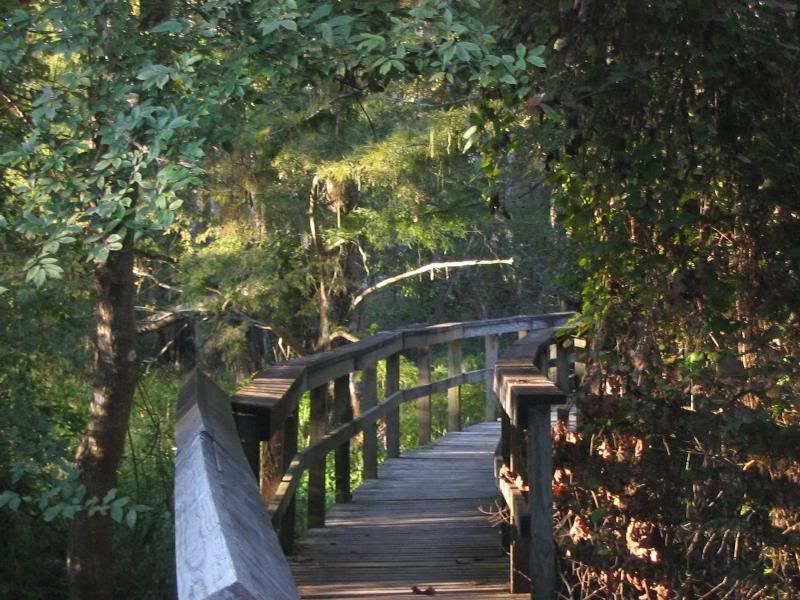 The boardwalk crosses what is purported to be an active beaver pond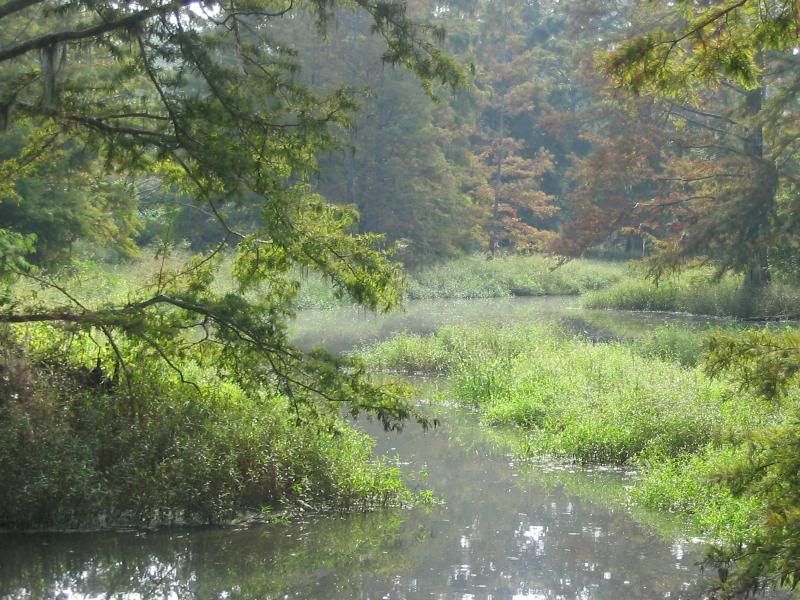 But on this day we only spotted friendly turtles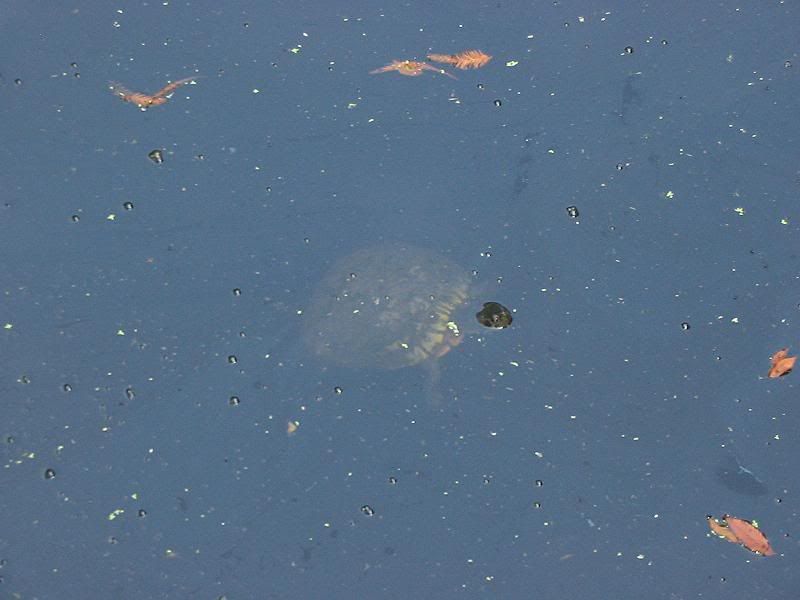 There are several benches along the boardwalks and paths through the woods.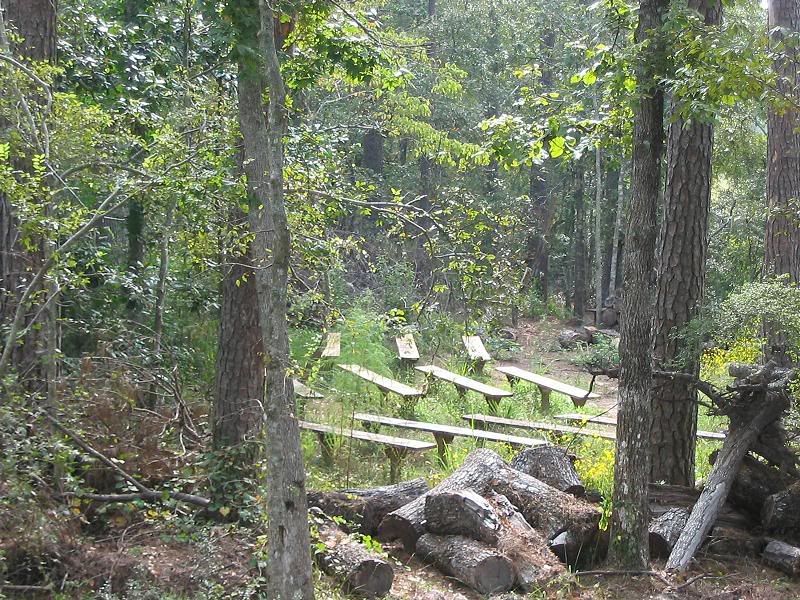 This area seems to be where they hold nature seminars or perhaps is used for the yearly
Great Louisiana Birdfest
that happens here.
We spotted this cypress at the edge of the pond.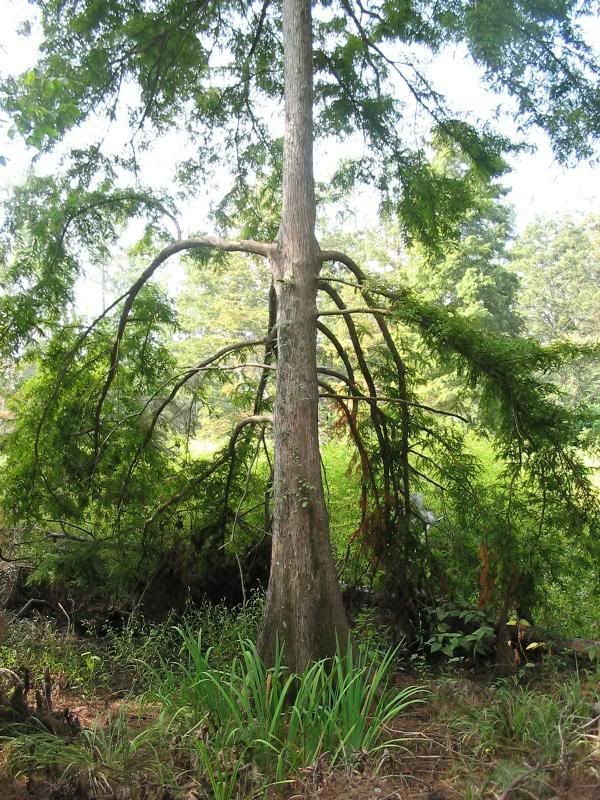 Notice how the lower branches are bent down as a result of Katrina's winds.
We journeyed into Madisonville and visited
Fairview Riverside State Park
, aptly named.
Located on the banks of the very pretty Tchefuncte (shi-funk-ta) River,
It offers camping, picnicing, fishing and beautiful landscapes.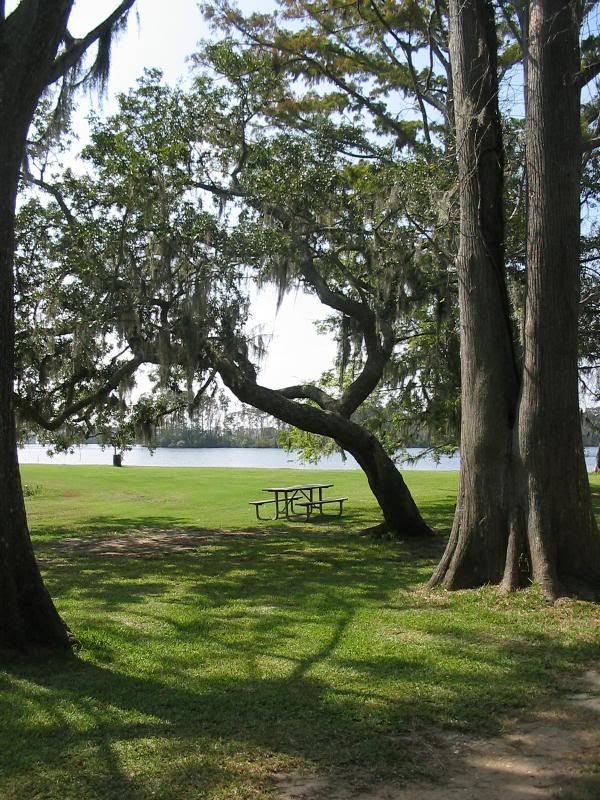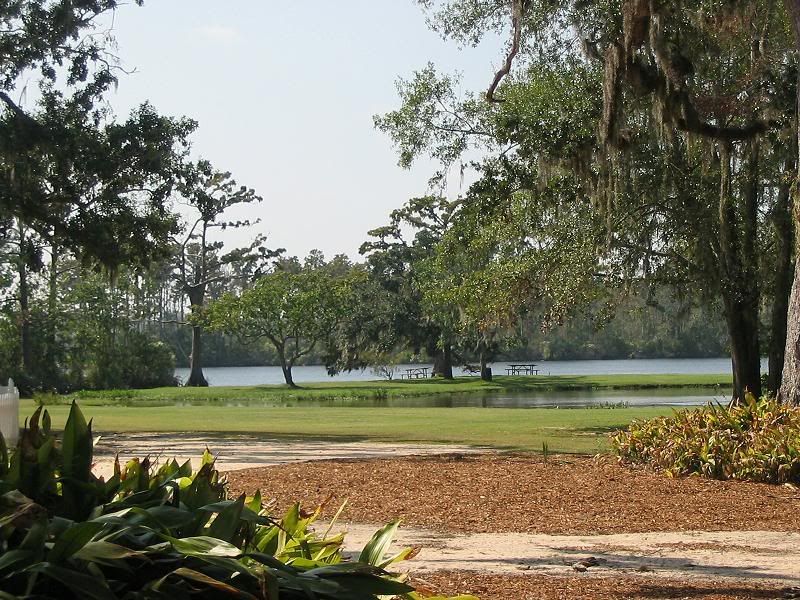 At the entrance to the park is an old mansion - Otis House.
Originally built in the 1880s as the family home for sawmill owner William Theodore Jay, it was later purchased and renovated in the 1930s by Frank Otis, serving as his summer home until his death in 1962. Mr. Otis left the property to the State of Louisiana to be developed into a recreational site for visitors. The house was placed on the National Register of Historic Places in 1999.
We managed to leave Katrina behind for one beautiful afternoon. Well worth the trip.